Delaware mail forwarding is a way to further headquarter your business in Delaware. You have your mail sent to a Delaware address, and that office forwards or scans your mail to you.
With our Delaware mail forwarding service, you will not only have the most prestigious Delaware address of any mail forwarding provider, you'll have the fastest and cheapest service available. Our Delaware address is "On The Green", which means yours will be too. The Green is a prestigious area in Dover where the Chancery Court, the Capital, a couple state buildings and some of the oldest most prestigious law firms in Delaware call home.
We provide you a unique suite number in our building to use for your website, your business cards, and whatever else you want.
Delaware mail forwarding options:
FREE Mail Forwarding
Standard Mail Forwarding
Deluxe Mail Forwarding
Virtual Office Service
3 scans / year

+10 scans / year
+25 scans / year
Unlimited Scans
Secure Online Account
Secure Online Account
Secure Online Account
Secure Online Account
Same-Day Mail Scans
Same-Day Mail Scans
Same-Day Mail Scans
Same-Day Mail Scans
Accessible Anywhere
Accessible Anywhere
Accessible Anywhere
Accessible Anywhere
Phone Service
(60-Day Free Trial)
Phone Service
(60-Day Free Trial)
Phone Service
(60-Day Free Trial)
Phone Service
Unique Suite Number
Unique Suite Number
Unique Suite Number
Option to Rent Meeting Rooms
Official Office Lease
FREE*
$49 / year
$99 / year
$19 / month
*Our Delaware Registered Agent Service comes with 3 FREE scans of regular business mail per year. That's on top of all of your company's state and legal mail.
If you surpass the 3 free document scans per year, you can upgrade to a paid mail forwarding option or to our unlimited Virtual Office service at any time.
If you're looking for a more full service situation we have 2 additional floors of office space on The Green. You can see further details on our Delaware virtual office page, where you can get a full virtual office and phone service for just $19 a month at the most prestigious mail forwarding address in Delaware. The best thing about our Delaware Mail Forwarding service is that—because our office building has two floors of rentable office space—your business and your address will look very substantial and more real than any other mail forwarding service in Delaware.
How does Delaware mail forwarding work?
We try to make it super simple. You can place an order on our registered agent sign up or our business formation sign up. We'll provide you your own unique suite number shortly thereafter, usually the same day.
When we receive mail for you, we remove the junk mail and then scan and upload your documents to your online account. We send you a notification that you have a new item to view. Simply log in to your account and read your mail instantly.
How can I switch mail forwarding services to you?
Super easy. You'll place an order for Delaware registered agent services, change your Delaware registered agent to us, and just start updating your addresses with your bank, vendors, and whomever you have given your old address out to to the new address we provide you. It will look like 8 The Green Suite: _____ Dover DE 19901
Do you accept packages?
Yes, absolutely. We charge $12 plus postage to re-forward a package for you. We get a very good UPS and FedEx rate and pass the savings over to you. Both FedEx and UPS come to our office daily. We typically get all packages out the same day.
What if I want a scanned piece of mail forwarded?
We have a $9 handling fee plus postage if you'd like a letter traditionally forwarded. Inside your account, simply select your forwarding request for that piece of mail—it's that easy. We scan all mail the same day we get it.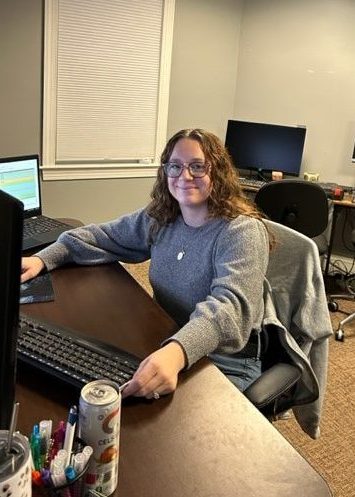 Order Now