Fast, simple and affordable services.
No hidden costs or unnecessary extras, just straightforward service at an affordable rate.
Start a Business with A Registered Agent, Inc.
We have what you need to start a business, RA, filing services, services of process/reg agent service, and business tools and resources
Form Your Business
From tax incentives to data protection, our state is one of the most business friendly in the nation. With A Registered Agent Inc, starting a business here is quick and easy.
Formation Service Perks:
Location. A Registered Agent, Inc. is "On the Green" in Dover, Delaware—one of the most prestigious neighborhoods in the state. When you form your business with us, this is the address that goes on your formation documents.
Same-day filing. As local registered agents, we're experts when it comes to filing business documents with the Delaware Division of Corporations. When you're ready to start your business, we'll file your paperwork with the state the day you sign up.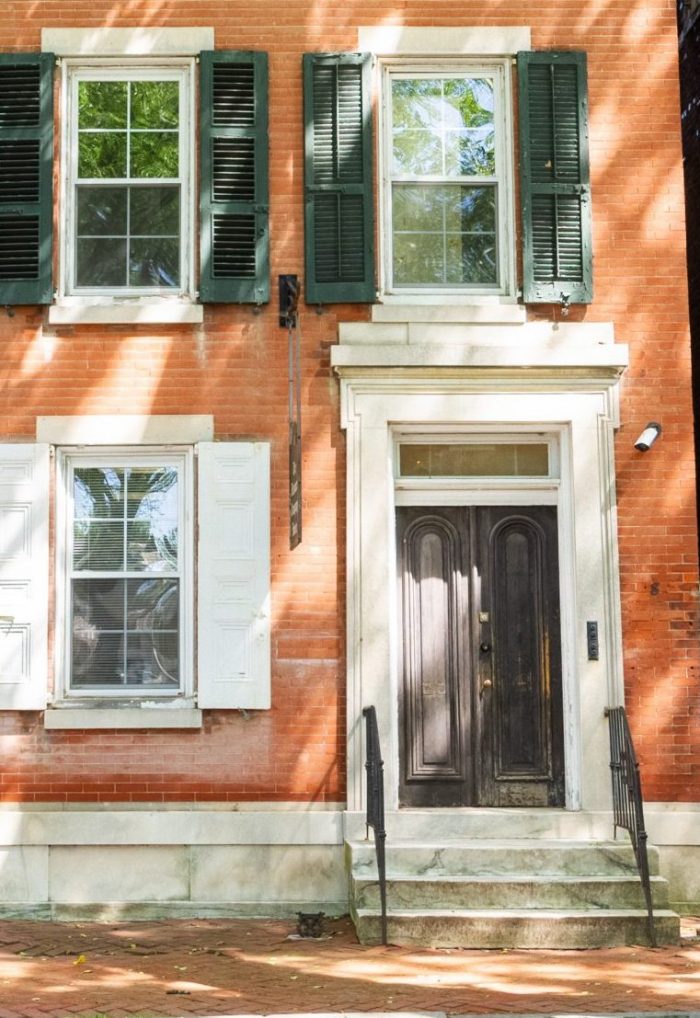 Data protection. We'll never sell your data to third-party vendors—ever. When you sign up for our services, you get a secure online account where we'll upload legal notices from the state. Your personal and company information will safely be stored there for as long as you have your business with us.
Interested in starting a Delaware business from abroad? No problem. We form plenty of Delaware businesses for Non-US residents.
Start a Delaware LLC
A limited liability company gives you liability protection as a business owner without the costs and requirements associated with forming a corporation. LLCs are also simpler to create, in general—particularly in Delaware.
The first step to forming your LLC is obtaining a registered agent in Delaware. From there, you'll need to file a certificate of formation with the Delaware Division of Corporations ($110). We can take care of everything for you for just $184—including registered agent service.
Incorporate in Delaware
The Delaware corporation is one of the most popular in the nation. Not only does Delaware offer tax advantages and exemptions, our state has very favorable business laws, including a court system created specifically for businesses called the Court of Chancery.
Forming a Delaware corporation requires getting a registered agent and filing a certificate of incorporation with the Delaware Division of Corporations. The state charges a $109 filing fee, plus additional fees depending on number of authorized shares. When you form your corporation with us, you'll pay a flat fee of $183 out the door.
Registered Agent Service
A good registered agent should be reliable, fast-acting and local. Why? Because your registered agent is responsible for making sure you receive important legal documents and notices from the state. We're just a couple blocks away from the Division of Corporations, which means we receive state correspondence fast, and then forward it onto you more efficiently than most of our competitors. We also promise:
Affordability. At just $29 a year, we offer the best bargain for the lowest price.
Stability. Our prices are the same year after year, no price hikes or hidden fees.
Security. You automatically get a secure online account where we'll upload your legal documents and provide additional state forms—for free.
Free Services. Our registered agent service comes with mail forwarding (3 pieces of regular mail) and a 90-day trial of phone service—at no extra charge.
Data Protection. We never sell your data, period. Plus, we use our address on your public documents so you don't have to use your own.
Expert Customer Service. Our team of professional registered agents is available to answer any questions you have about your business services for the lifespan of your business.
Business Tools
Starting a business is one thing, but maintaining a business takes work. Our goal is to alleviate some of that pressure for you by offering a slew of additional business services.
Business Resources
We're not just there for the start of your business, we offer business tools and ongoing support for the duration of your business.
Reinstatement:
Business Licenses:
Great experience!! Gia & Crystal were great to work with. It's nice calling and talking to the same people who know the issue at hand. 10 stars if I could!
I've registered two companies and had outstanding service from every Delaware Registered Agent customer service rep I've talked to…
Order

Delaware Registered Agent Service

-

$29
A Registered Agent, Inc.

Ratings
Our customers have provided 62 reviews, giving us an overall rating of 4.3 stars out of 5 on Google